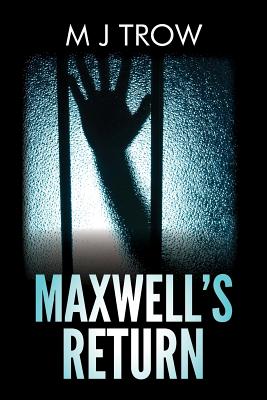 Maxwell's Return (Paperback)
Thistle Publishing, 9781909869912, 236pp.
Publication Date: April 22, 2014
* Individual store prices may vary.
Description
MAXWELL'S BACK, AS MURDER COMES TO SLEEPY LEIGHFORD.
Are the two things connected? Well, yes and no. Teenage girls are being picked up on the seafront and two of them are found dead. DI Jacquie Carpenter-Maxwell has barely set foot on her old patch before she is up to her jet-lagged neck in somebody else's tragedy.
The prime suspect is Bernard Ryan, Deputy Head at Leighford High, and Mad Max is soon riding to the rescue on White Surrey. But can he pedal fast enough before another girl meets the wrong man, at the wrong time, in the wrong place?
The eighteenth in the Peter Maxwell series, after the family sabbatical in LA, shows that the old sleuthing skills are still there with a vengeance and that the Maxwells are one of the most formidable crime-fighting duos in modern crime fiction.
Praise for Lestrade and the Kiss of Horus:
'A wildly entertaining narrative that takes in such diverse historical events as riots in Cairo and, most aptly, Bolton Wanderers' Cup Final appearance at Wembley. M J Trow proves emphatically that crime and comedy can mix.'
Val McDermid.
About the Author
M J Trow is a crime writer, historian and biographer who for many years doubled as a history teacher. Now retired, he is the author of three successful crime fiction series - Lestrade, Maxwell and Kit Marlowe, the latest written in collaboration with his wife. He lives in the Isle of Wight, and as well as writing lectures on cruise ships has appeared many times on television in historical and crime documentaries.