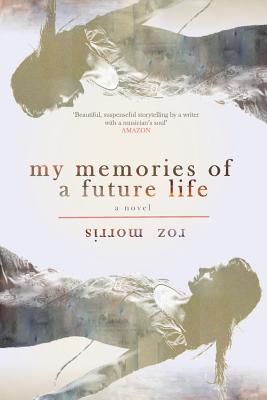 My Memories of a Future Life (Paperback)
Spark Furnace Books, 9781909905931, 368pp.
Publication Date: January 25, 2016
* Individual store prices may vary.
Description
'Taut plotting and sharp storytelling'
'Absolutely gripping story'
'Classy, stylish writing, a profound tale in page-turning fashion. Unreservedly recommended.'
'A strange and stubborn book, visual and visceral, original and odd... will stay with you long after finishing its final pages' - For Books' Sake
Carol is a professional pianist who is forced by injury to rest. She'll give anything to play again but medicine has run out of answers. When a close friend is cured of panic attacks by apparently remembering a past life, Carol is unwillingly drawn to try hypnosis - but she doesn't believe in reincarnation so she asks to be taken to the future, her next life. Is she really experiencing her future self or just a psychological creation? And can it give her the answers she desperately needs?
A novel in the vein of The Time Traveller's Wife, Vertigo and The Gargoyle, My Memories of a Future Life is much more than a 'who was I' tale. It's a provocative study of the shadows we don't know are driving our lives, from our own pasts and from the people with us right now. An examination of what we believe, what we create and how we scare and heal each other.
Above all, it's the story of how one lost soul searches for where she now belongs.

'I was always fascinated by tales of regression to past lives, ' says the author Roz Morris. 'I thought, what if instead of going to the past, someone went to a future life? Who would do that? Why? What would they find?
'I began to delve into the world of the classical musician. Musical scores are exacting and dictatorial - you play a note for perhaps a sixth of a second and not only that, there are instructions for how to feel - expressivo, amoroso. It's as if you don't play a piece of classical music; you channel the spirit of the composer. And I thought, what if she couldn't do it any more? And then, what if I threw her together with someone who could trap the part of her that responded so completely to music?'