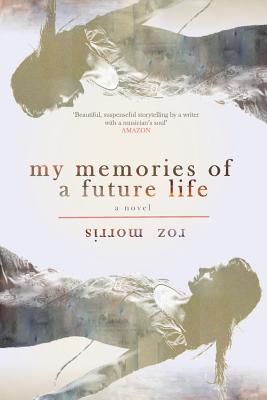 My Memories of a Future Life
Paperback

* Individual store prices may vary.
Description
'Taut plotting and sharp storytelling'
'Absolutely gripping story'
'Classy, stylish writing, a profound tale in page-turning fashion. Unreservedly recommended.'
'A strange and stubborn book, visual and visceral, original and odd... will stay with you long after finishing its final pages' - For Books' Sake
'Genius story ... characters you won't want to leave behind ... full of suspense and enigma'

If your life might be another person's past... What do they know of you?
Could they have the answers you need now?
Carol is a gifted pianist who has never needed anything but her talent - until an untreatable injury stops her playing. Terrified that it might end her career, she moves to a village on the coast to convalesce and teach singing. She becomes beguiled by glimpses of her next life - a healer called Andreq. Is he really what he seems to be? Does his life have any clues that can help her now?
A duet between land and sea, past and future, trance and waking, My Memories of a Future Life shimmers with mystery and questions. It's a novel about clairvoyants and charlatans, the all-consuming dedication of the professional musician, the shadows that shape us, the yearning for a soul-mate, the tyranny of small towns, and what we do when we lose the thing that gives us our identity.
'I was always fascinated by tales of regression to past lives, ' says the author Roz Morris. 'I thought, what if instead of going to the past, someone went to a future life? Who would do that? Why? What would they find?
'I began to delve into the world of the classical musician. Musical scores are exacting and dictatorial - you play a note for perhaps a sixth of a second and not only that, there are instructions for how to feel - expressivo, amoroso. It's as if you don't play a piece of classical music; you channel the spirit of the composer. And I thought, what if she couldn't do it any more? And then, what if I threw her together with someone who could trap the part of her that responded so completely to music?'
Spark Furnace Books, 9781909905931, 368pp.
Publication Date: January 25, 2016