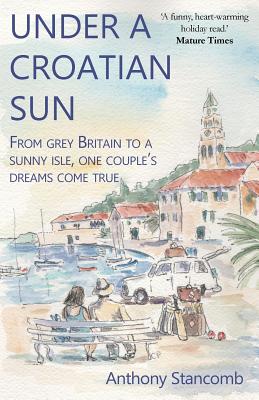 Under a Croatian Sun (Paperback)
Thistle Publishing, 9781910198445, 354pp.
Publication Date: August 13, 2014
* Individual store prices may vary.
Description
'Looking for a good holiday read try Under a Croatian Sun. A story about cultural difference and acceptance. For fans of Driving Over Lemons, Under a Tuscan Sun and A Year in Provence, this is a funny, heart-warming holiday read for people of all ages.'
Mature Times
'A charming true story of a couple who move from London to a rustic Croatian island.'
Choice magazine
'A good read.'
Tariq Ali
A London art dealer and his wife, tired of the stress and turmoil of metropolitan life, discover the idyllic island of Vis.
Impulsively they sell their home and business, say farewell to their adult children and move to the island, but being the first foreigners to live on the island, the close-knit community is highly suspicious of them.
The book charts their attempts to gain acceptance and the many rebuffs that they suffer. Their efforts often land them in very awkward (and sometimes hilarious) situations, but they persist and find themselves caught up in the bitter rivalries, love affairs and family dramas of the village.
Through this they learn a lot about the islanders' attitude to marriage, morality, health and death, and the effect that communism has had on everyone's lives.
About the Author
Anthony Stancomb was educated at Wellington College, St Andrews University and the London School of Film. For a few years he worked in television, and he then started his own company that promoted British art to galleries abroad. Twenty years later, realising that running what had become a large business was not what he wanted to do for the rest of his life, he discovered the island of Vis.