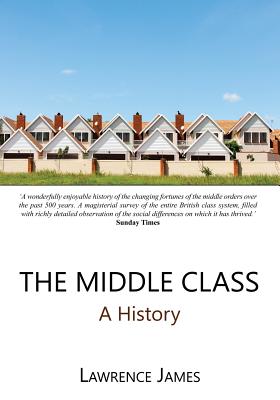 The Middle Class (Paperback)
Thistle Publishing, 9781910198735, 530pp.
Publication Date: April 2, 2015
* Individual store prices may vary.
Description
"A wonderfully enjoyable history of the changing fortunes of the middle orders over the past 500 years. A magisterial survey of the entire British class system, filled with richly detailed observation of the social differences on which it has thrived."
Sunday Times "Our editor's favourite book of the season. Unputdownable."
GQ "A hefty but pleasant read; comprehensive, engaging, sharp-eyed and fair-minded. A treasure trove for anyone who wants to know how we get from yokels to 'Marks and Sparks plonk"
Daily Telegraph "An enchanting compendium of the games the English play, and the anxieties, frictions and resentments engendered in the pursuit of status."
Times Literary Supplement The Middle Class is a canter through the history of the men and women who made modern Britain and who now, in greater numbers than ever, dominate the country. There are pauses to analyse their ideals, dreams, ambitions and tastes. The book opens with Chaucer's Wife of Bath and ends with Margaret Thatcher and her translation of middle-class values into public life. On the way, we encounter sly lawyers, foxy businessmen and women, lesbian farmers, Regency fashion magazines, prize fights, Victorian protests against unreliable trains, collapsing banks, religious revivals, early advice on contraception, pop music and Greens at war with by-passes. At every stage, we hear the authentic voices of the middle classes at work, at prayer, at play and in dispute.
About the Author
Lawrence James was a founder member of York University and then took a research degree at Merton College, Oxford. After a distinguished teaching career he became a full-time writer in 1985 and has emerged as one of the outstanding narrative historians of his generation. His books include Crimea: The War with Russia in Contemporary Photographs, The Savage Wars: British Campaigns in Africa 1870-1920, Mutiny: Mutinies in British and Commonwealth Forces 1797-1956 and Imperial Rearguard: The Last Wars of Empire. Lawrence James edited the Daily Telegraph British Empire supplement (1997) and was the consultant to the Daily Mail British Empire supplement (2001). He regularly appears on television and writes for the Daily Mail, Times and Literary Review.