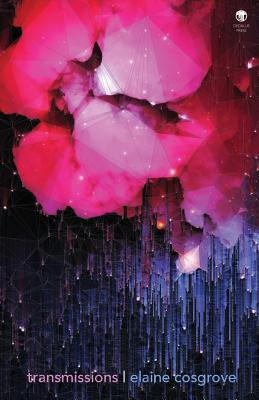 Transmissions (Paperback)
Dedalus Press, 9781910251256, 70pp.
Publication Date: October 20, 2017
* Individual store prices may vary.
Description
A restless, probing imagination and a music lover's ear are among the elements that drive the poems in Sligo-born Elaine Cosgrove's much anticipated debut collection, in which the poet's wide range of interests are matched only by the startling variety of her approaches. These are energetic, youthful poems, poems alive with fresh vision and compelling rhythm. But her achievements never descend to mere novelty, and these protean, determinedly awake poems are always wholly engaging, accurate and true.
"The poems in Transmissions are swift and agile and gleefully accomplished. They will leave you dazed in a grateful way."-- Colin Barrett
"A true apprentice to the vast tradition that has gone before, yet strikingly original, her craft is sharp and these brilliant poems are offered generously to strangers 'stuck for conversation'. Cosgrove is one of the most important rising voices in Irish Poetry today."-- Elaine Feeney
ELAINE COSGROVE was born in Sligo in 1985. Her poems have been published in The Stinging Fly, The Penny Dreadful, The Bohemyth and by New Binary Press among others. Her work was selected for the anthology Best New British & Irish Poets (Eyewear Publishing, 2017), and was longlisted for the 2016 London Magazine Poetry Prize. She has an M.Phil. in Creative Writing from Trinity College, Dublin.