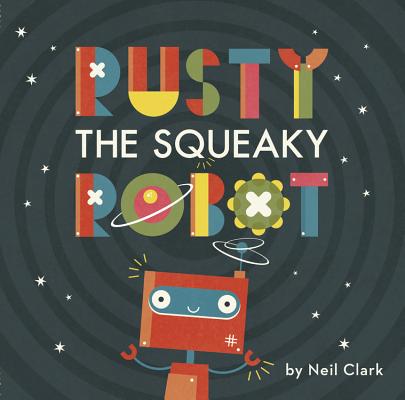 Rusty The Squeaky Robot (Hardcover)
words & pictures, 9781910277522, 32pp.
Publication Date: April 19, 2018
* Individual store prices may vary.
Description
Rusty is a friendly robot, but not a very happy one; he's feeling down about the way that he sounds. The other robots on Planet Robotone – Belle, Twango, Hoot and Boom-Bot – show Rusty that being a little bit different is the best way to be, and together make a raucous song and dance that celebrates their differences. This charming story about friendship, self-discovery and the strength of pooling everyone's talents together has a strong, empowering message of acceptance and embracing individuality. With wonderful, contemporary illustrations that will appeal to young children and parents alike, the story will provoke thought – and conversation – about being different, and how we should all embrace our characteristics and be comfortable and confident in ourselves.
About the Author
Neil Clark grew up in the small village of Bishop Wilton, at the foot of the picturesque Yorkshire Wolds in the UK. Despite dreams of being a rock & roll star, his love for illustration and storytelling led to a happy and successful career in design, from designing greetings cards to creating unique screen prints and children's books. Neil is a lover of music, travelling the world, skateboarding, and his mischievous cat, Mila.