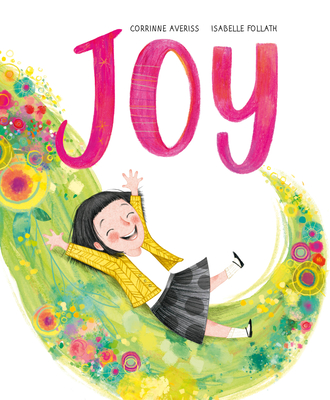 Joy
Hardcover

* Individual store prices may vary.
Description
Fern's Nanna has not been herself of late. And when Mum remarks that all the joy seems to have gone out of her life, Fern decides to fetch the joy back. With her catching-kit at the ready, she goes to the park and finds joy in all sorts of unusual places. Whooooshh! But Fern soon realises that joy doesn't fit in a bag, or a box or a tin! How will she manage to bring some back to Nanna?

Emotional, funny and uplifting, this beautiful picture book has a strong message about empathy and maintaining loving relationships with our grandparents. Guaranteed to bring a bit of joy into every reader's life, this story is a pure delight.

See the other titles in the trilogy:
HOPE by Corrinne Averiss and Sébastien Pelon (2019)
LOVE by Corrinne Averiss and Kirsti Beautyman (2020)
Praise For Joy…
'How we find it, hold onto it and share it: a pure delight!' - Cerrie Burnell (former CBeebies presenter)
words & pictures, 9781910277669, 32pp.
Publication Date: July 19, 2018
About the Author
Corrinne Averiss is the author of My Pet Star, winner of the Sainsbury's Children's Book of the Year, the Stockport Children's Book Awards and in over 450,000 homes as part of Booktrust's Pyjamarama campaign. Her first book, A Dot in the Snow, illustrated by Fiona Woodcock, was shortlisted for the CILIP Greenaway award, featured on CBeebies' Bedtime Stories and in The Sunday Times' Books of the Year. She is the author of Joy, Hope, Sorrel and the Sleepover, The Boy on the Bench, and Floss the Playground Boss. She is drawn to themes of identity and belonging in her books and aims to deliver big feelings with humour and tenderness.
Isabelle Follath lives in Zurich, Switzerland with her husband, her daughter, and her dog. She has been working as a freelance illustrator for advertizing agencies, magazines, and publishers for over 15 years, but Joy is her first picture book for children. Her work mainly uses ink, pencils, and watercolor, alongside digital techniques.