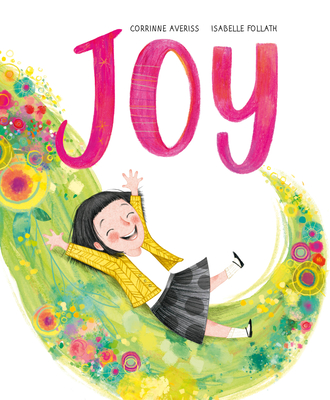 Joy (Hardcover)
words & pictures, 9781910277669, 32pp.
Publication Date: July 19, 2018
* Individual store prices may vary.
Description
Fern's Nanna has not been herself of late. And when Mom remarks that all the joy seems to have gone out of her life, Fern decides to fetch the joy back. With her catching-kit at the ready, she goes to the park and finds joy in all sorts of unusual places. Whooooshh! But Fern soon realises that joy doesn't fit in a bag, or a box, or a tin! How will she manage to bring some back to Nanna?
Emotional, funny, and uplifting, this beautiful picture book has a strong message about empathy and maintaining loving relationships with our grandparents. Guaranteed to bring a bit of joy into your life, this story is a pure delight.

See the next title in the trilogy:HOPE by Corrinne Averiss and Sébastien Pelon (August 2019)
About the Author
Corrinne Averiss is a writer of thoughtful and humorous stories for children, including the CILIP Greenaway-nominated book, A Dot in the Snow, Floss the Playground Boss, and Sorrel and the Sleeepover. Corrinne has spent much of her life being a professional silly person in children's television; she created the four-time Children's BAFTA-winning Share a Story competition and has an animated series under commission from CBeebies. She currently lives in Manchester, England, with her husband, daughter, and cat.
Isabelle Follath lives in Zurich, Switzerland with her husband, her daughter, and her dog. She has been working as a freelance illustrator for advertizing agencies, magazines, and publishers for over 15 years, but Joy is her first picture book for children. Her work mainly uses ink, pencils, and watercolor, alongside digital techniques.
Praise For Joy…
'How we find it, hold onto it and share it: a pure delight!' - Cerrie Burnell (former CBeebies presenter)