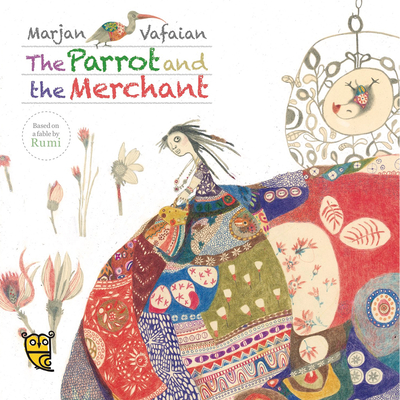 The Parrot and the Merchant (Hardcover)
Tiny Owl Publishing, 9781910328033, 24pp.
Publication Date: May 14, 2019
* Individual store prices may vary.
Description
Mah Jahan is a rich merchant who travels far and wide to trade her goods, and keeps countless colorful birds in cages. When leaving for India, she promises to bring back gifts for all her servants, and for her favorite talking parrot. All that the parrot requests is for her to go to the jungle, greet his friends and ask if they have any messages for him. But when she delivers their message, she learns an important lesson about how to treat the ones you love.
About the Author
Retold by Marjan Vafaeian and translated by Azita Rassi, this story is a retelling of one of Rumi's fables. Rumi was a great 13th-century Persian Sufi mystic and poet. This story comes from his book Masnavi, which explains philosophical and mystical concepts through beautiful, metaphorical allegories containing mystical points as well as wisdom and advice. Marjan Vafaeian is an award-winning illustrator from Iran. Her illustrations are elaborate, forming a visually rich tapestry, unique in style. As well as winning awards in Iran for her illustrations, she was shortlisted for the Hakka International Picture Book Award in 2017 and won the Noma Concours Encouragement Prize in 2006.