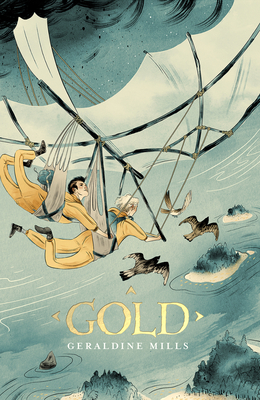 Gold (Paperback)
Little Island Books, 9781910411551, 256pp.
Publication Date: June 1, 2017
* Individual store prices may vary.
Description
Esper and Starn are twin boys who live in a grim world that has been almost laid waste by massive volcanic explosions. Very little grows in Orchard, which used to be a fruit-growing area, but with the death of insects and birds, pollination of the fruit trees is a tedious and precarious undertaking. When the boys discover an intriguing old manuscript in a locked room in their apartment, which tells of gold on one of the forbidden islands the people can see from the coastline, they determine to go on a gold-hunt. They manage to construct a glider that takes them far from their home territory, and so begins a whole new adventure for the boys, as they travel from island to island in search of gold. Their adventures are many and they come close to death. They do in the end, find the gold—but it is nothing like what they expected. 
About the Author
Geraldine Mills is a poet and short-story writer. This is her first children's book.
Praise For Gold…
"perfect for younger readers intrigued by quest novels."—Foreword Reviews
"[T]his postapocalyptic tale nevertheless keeps the adventure thrilling and will enchant fans of both fantasy and fantastic sci-fi." —School Library Journal
"The twins' quick-paced, action-packed journey will sweep readers right along with them." —Kirkus Online