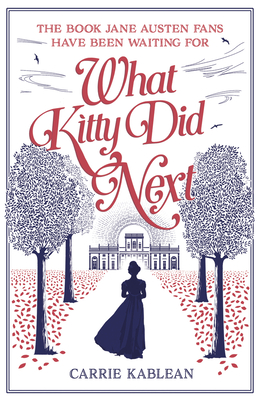 What Kitty Did Next (Paperback)
RedDoor Publishing, 9781910453612, 416pp.
Publication Date: September 1, 2018
* Individual store prices may vary.
Description
England, 1813. Nineteen-year-old Catherine Bennet lives in the shadow of her two eldest sisters, Elizabeth and Jane, who have both made excellent marriages. No one expects Kitty to amount to anything. Left at home in rural Hertfordshire with her neurotic and nagging mother, and a father who derides her as "silly and ignorant," Kitty is lonely, diffident and at a loss as to how to improve her situation. When her world unexpectedly expands to London and the Darcy's magnificent country estate in Derbyshire, she is overjoyed. Keen to impress this new society, and to change her family's prejudice, Kitty does everything she can to improve her mind and manners—and for the first time feels liked and respected. However, one fateful night at Pemberley, a series of events and misunderstandings conspire to ruin Kitty's reputation. Accused of theft—a crime almost worse than murder among the Georgian aristocracy—she is sent back home in disgrace. But Kitty has learnt from her new experiences and what she does next does next will not only surprise herself, but everyone else too.
About the Author
Carrie Kablean is a journalist. 
or
Not Currently Available for Direct Purchase