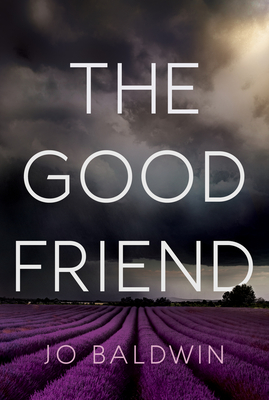 The Good Friend (Paperback)
RedDoor Publishing, 9781910453667, 320pp.
Publication Date: September 1, 2019
* Individual store prices may vary.
Description
"The pain still lies deep within me. I've learnt to 'manage' it over the years, but today it feels stronger, throbbing like a toothache, yet in the pit of my stomach." Once upon a time they were best friends. They were all friends. So when Jenny moved to Australia to focus on her swimming career, she not only lost Kath, but her soul-mate Tom. It was for the best. Or so they said. Now, eight years later, Jenny seeks out her childhood friend and heads to rural France where Kath has settled. At first the women fall back into a close relationship, but before long strange and malicious behavior leads Jenny to realize the truth: that Kath has played a clever game all along to manipulate and control those around her. And Jenny is her biggest victim. Set against the glorious backdrop of the Languedoc lavender fields, The Good Friend is a beautifully written psychological drama about love, lies and a dangerous obsession. Because once the truth is revealed, there's no going back.
About the Author
Jo Baldwin works in educational publishing.