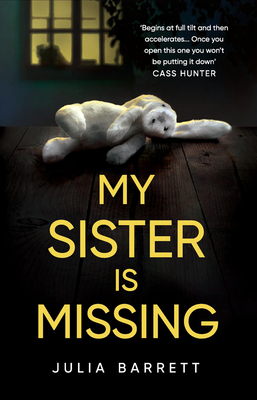 My Sister Is Missing (Paperback)
RedDoor Publishing, 9781910453674, 304pp.
Publication Date: November 1, 2019
* Individual store prices may vary.
Description
Stephanie Henderson gazes at her newborn daughter and wonders if husband Adam will notice the lack of resemblance. But when her lover demands a paternity test, Stephanie tells Adam a string of lies—lies that lead the two men to a dramatic confrontation. Without warning, Stephanie and her baby disappear. So when CCTV images appear of a young woman who fits Stephanie's description holding a baby, jumping in front of a high-speed train, her sister Jess fears the worst. But was it Stephanie? And if not, where has she gone? In turmoil and in search of answers, Jess breaks her sister's privacy and reads her journals. But Jess is not prepared for she uncovers . . . or for what happens next. This intense, twisted, psychological thriller will make you question what is real, and whether you really can trust those you love.
About the Author
Julia Barrett is a former primary school teacher and has worked in PR for the NHS. She is currently working towards the completion of an MA in Creative Writing.