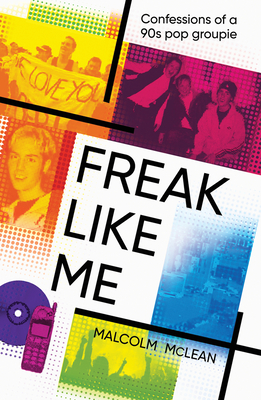 Freak Like Me (Paperback)
Confessions of a 90s Pop Groupie
RedDoor Publishing, 9781910453698, 304pp.
Publication Date: June 1, 2020
* Individual store prices may vary.
Description
Beyonce said she liked his shirt. Geri drunk dialed him. Madonna sung into his face at Top of the Pops, and P!nk's backing dancers laughed at his hair. Freak Like Me: Confessions of a 90s Pop Groupie reminisces about a time when the music industry was a very different world: an era of CD singles, chart battles, and newfangled reality TV shows. It charts how one fan witnessed the disposable music industry first-hand, with artists forced into the limelight one minute and dropped without warning the next. This hilarious memoir is packed with scandalous gossip and poignant memories from the era of Nokia 3310s and dial-up Internet, when chart positions meant everything and, if you wanted to know what your idols were up to off-screen, you had to track them down yourself!
About the Author
Malcolm McLean has had an intense lifelong love of music which, as a teenager, provided him with an escape from reality and led to years of obsessively following some of the biggest names in pop music. When not writing, he works at Goldsmiths University.