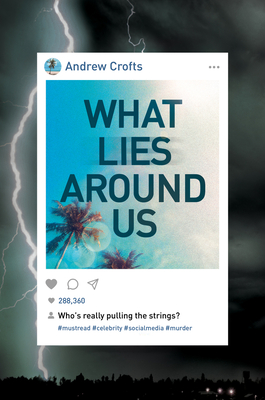 What Lies Around Us (Hardcover)
RedDoor Publishing, 9781910453704, 216pp.
Publication Date: November 1, 2019
* Individual store prices may vary.
Description
Why would one of Silicon Valley's most powerful billionaires offer a British ghostwriter a million dollars to write the autobiography of one of Hollywood's biggest stars? Only once he is living and working among the world's richest and most beautiful people does the ghost realize that there is way more than a publishing deal at stake. What Lies Around Us takes the reader into a world of myth-makers and power-brokers and reveals who is really running the world. Who is telling the stories and controlling the way we all think with a mixture of old media, social media and fake media? 
About the Author
Anyone who googles "Andrew Crofts ghostwriter" will find many pages of articles and interviews from media as various as The Financial Times and Times Literary Supplement, the Guardian and the Daily Mail, none of which will fully reveal who the people are that he has been ghosting for over the last 30 years. When it comes to his fiction, however, there may be more clues.