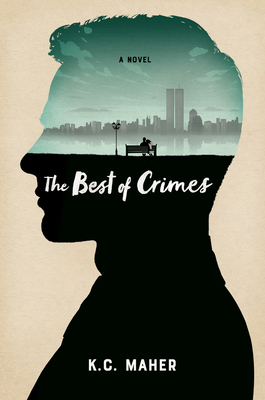 The Best of Crimes (Paperback)
RedDoor Publishing, 9781910453711, 320pp.
Publication Date: September 1, 2019
* Individual store prices may vary.
Description
Walter, a math prodigy who works on Wall Street, has been like a father to Amanda, his daughter's playmate and the only child of a neglectful single mother. But when he loses his job after the 2008 financial crash and his wife leaves him, taking their daughter, his relationship with 13-year-old Amanda enters a precarious new stage. Walter struggles to give her the affection and guidance she clearly needs, without succumbing to her budding sexuality. In the year before she enters high school, these two lonely souls will transform each other. Walter proves himself a true hero who is willing to sacrifice his freedom for the girl he loves. The Best of Crimes is an unconventional love story that will challenge your preconceptions and restore your faith in heroes.
About the Author
K. C. Maher's short fiction has appeared in literary journals including Ascent, Black Warrior Review, Confrontation, Cottonwood, Gargoyle, and The View From Here. Her work has been short-listed for the Iowa School of Letters Award and Drue Heinz Literature Prize. She lives in New York City. 
Praise For The Best of Crimes…
"An enchanting, unconventional love story that will challenge your preconceptions and restore your faith in humanity."— New York Gossip Gal
"While Maher says she would never compare her literary fiction to the towering Nabokov, her book is certainly a cut above many contemporary novels. It's clear she is a perfectionist; she rewrote the manuscript multiple times over six years. (It started as online serial fiction until the trolls got to be too much.) The two main characters are very well thought out and the budding relationship feels authentic, not cloying or overheated. Maher's earlier work has appeared in literary journals and shortlisted for prestigious awards. Her craft, years of practice and sincerity show." —Sharon Geltner, Palm Beach Arts Paper