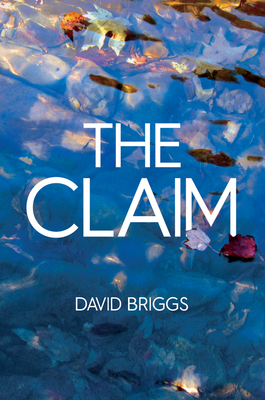 The Claim (Paperback)
RedDoor Publishing, 9781910453735, 320pp.
Publication Date: October 11, 2019
* Individual store prices may vary.
Description
When his father dies, leaving behind a legacy of debt and failed businesses, Evan Cadwallader is doubtful that the derelict cottage in the foothills of New Zealand's Southern Alps will provide a solution but decides to visit anyway. He falls in love with the simple property and its remote location and he tends and repairs it, creating a still oasis away from the loose and shifting life he leads in the world outside. He retreats there every summer, prospecting for gold at the claim that has been left to him by a passing stranger. Out on his claim on a stormy night his dog goes missing, and,following her frantic barks through a devil of a storm,he finds himself on a gorge edge, halfway down his claim, looking at the body of a young woman.Addie is close to death but Evan carries her to his cottage,and as he nurses her back to health, gradually pieces together the story of her life. Evan is torn between his growing feelings for Addie and the pull of his claim but as the gold begins to flow, they draw ever closer to each other and for a few glorious weeks they thrive. However Evan returns to the cottage one day to find the place ransacked and Addie gone. Frantic with worry he reports the break in to the police and events spiral out of control. His faith falters and he begins to wonder how well he really knows this mysterious young woman, and whether love and truth have ever truly coexisted within this brief and intense affair.
About the Author
David Briggs is a British born geographer, environmental scientist, writer, and poet. Following a career in academia in England, he moved to New Zealand in 2009.