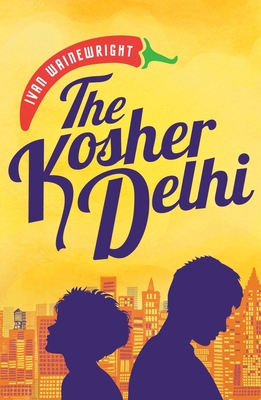 The Kosher Delhi (Paperback)
RedDoor Publishing, 9781910453780, 320pp.
Publication Date: April 1, 2020
* Individual store prices may vary.
Description
"If you ask me now if it was all worth it, would I do it all again, then I know I am supposed to say, 'Yes! I wouldn't change a thing.' I'm just not sure that's true."  Vik is a 20-year-old English boy of Jewish/Indian mixed heritage who meets Yvonne, a Scottish activist and hedonist who strives vehemently for social justice. Set in the early 1990s, the story follows Vik and Yvonne from Leeds to London to New York, tracking their journey and relationship: Vik's culinary experiences of working in restaurant kitchens; Yvonne's political ventures in the music scene; their exposure to racism and homophobia; and the pressures on their relationship. As their relationship becomes strained, Vik is also increasingly exposed to bigotry and homophobia, with more violent and fatal outcomes. He reaches a point when he has to decide if he is going to stand up for what he believes in. 
About the Author
Ivan Wainewright has been an independent IT consultant for many years, working solely with charities and not-for-profit organizations. The Kosher Delhi is his debut novel.