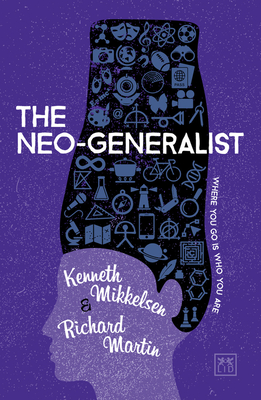 The Neo-Generalist (Paperback)
Where You Go Is Who You Are
Lid Publishing, 9781910649558, 256pp.
Publication Date: November 29, 2016
* Individual store prices may vary.
Description
"We live in a world of hyperspecialism, where there is always a danger that we get stuck in the furrows we have ploughed. Digging ever deeper, we fail to pause to scan the skies or peer over the ridge of the trench. We lose context and our connection to the surrounding region breaks down. We construct our own localised, closed system. Until entropy inevitably has its way. Our system then fails, our specialism suddenly rendered redundant. The expertise we valued so highly has served to narrow and shorten our vision. It has blinded us to potential and opportunity. This book argues that there is the need and place for both specialist and the generalist. Currently, it feels the balance is tipped too far towards specialism, which results in too much blinkered decision-making. The authors call for people to develop into generalists. These are people who possess both a breadth and depth of skills, knowledge and experience. These are most definitely not jack of all trades, masters of none. Rather, they are people who have the potential, the attitude and the aptitude to specialise in more than one discipline, and are adept at navigating the digital, networked world we inhabit today.
About the Author
Kenneth Mikkelsen is a leadership advisor, learning designer, speaker and writer. He is Co-founder of FutureShifts. Follow him on Twitter @LeadershipABC.Richard Martin is a consultant who specializes in organizational design and corporate culture.
or
Not Currently Available for Direct Purchase