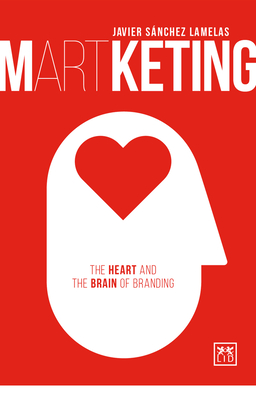 Martketing (Paperback)
The Heart and the Brain of Branding
Lid Publishing, 9781910649862, 256pp.
Publication Date: October 25, 2016
* Individual store prices may vary.
Description
Secrets, lessons and insights from the frontline of world-class branding and marketing. This book exposes the marketing secrets and lessons learnt from one of the world's most exciting global brands-Coca Cola-and how you can apply them to your own brand. It explores the core beliefs and principles that were needed to evolve one of the most powerful marketing machines on the planet that worked successfully across cultures and fast-changing environments. The author was part of a team of outstanding individuals and agencies that generated better, faster and more effective marketing on an unprecedented level. Through a combination of research, theory and real-life experience, Lamelas explains why and how marketing works, and offers a proven framework to help you master your own marketing strategy.
Martketing received 5 stars from the highly acclaimed book reviewer, Readers' Favorite
About the Author
Javier Sanchez Lamelas was previously Group VP Marketing of the Coca Cola Company, where he led global campaigns and worldwide marketing initiatives. He is now the CEO of Top Line MARTKeting.