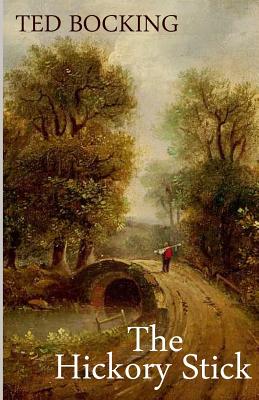 The Hickory Stick (Paperback)
The serious, hilarious and saucy antics of a young Norfolk Police Constable in the early days of Queen Victoria
Thistle Publishing, 9781910670729, 328pp.
Publication Date: May 12, 2017
* Individual store prices may vary.
Description
In January 1840, 19 year old Barnaby Madden becomes a constable with the new Norfolk County Constabulary, having been given just three days' instruction and then sent on his way.

Barnaby encounters thieves, robbers, rapists, kidnappers and smugglers. He is rejected by many but welcomed into the arms and beds of various women at both the top and the bottom of society. He fights with the navvies, witnesses a hilarious funeral, and sees the tragic deaths of young children. At times he is reprimanded by his superiors, or commended for his bravery. He can be the friend or the enemy of both the criminal fraternity of mid-19th century Norfolk, and those of the higher classes of society.

Barnaby finds joy, sadness, despair, anger and outrageous casual romantic encounters. His is a story which shows some of the hardships and injustices of life and the wide division between rich and poor in this era. It also recounts some hilarious exploits, and the dispensing of summary justice the like of which would never be seen today.