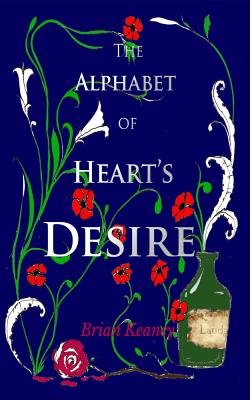 The Alphabet of Heart's Desire (Paperback)
Caerus Press, 9781910688373, 392pp.
Publication Date: June 21, 2018
* Individual store prices may vary.
Description
A visitor calls with a gift and a message from the past in this literary, historical novel. In 1802 Thomas de Quincey, a young man from a comfortable middle-class background who would go on to become one of the most celebrated writers of his day, collapsed on Oxford Street and was discovered by a teenage prostitute who brought him back to her room and nursed him to health. It was the beginning of a relationship that would introduce Thomas to a world just below the surface of London's polite society, where pleasure was a tradeable commodity and opium could seem the only relief from poverty. Yet it is also a world where love might blossom, and goodness survive. The lives of a street girl, an aspiring writer, and a freed slave cross and re-cross the slums of London in this novel about the birth of passion, the burden of addiction, and the consolations of literature.
About the Author
Brian Keaney is an award-winning author, best known for his young adult and children's fantasy novels Jacob's Ladder, The Hollow People and The Magical Detectives. For a number of years he was Royal Literary Fund Fellow at Goldsmiths College and at the London College Of Fashion, and he taught creative writing on the Pembroke College Cambridge summer program. He has a house in the west of Ireland where he spends as much time as possible. His writing has been translated into twenty languages, and several of his books have now been bought by US Film Companies.
or
Not Currently Available for Direct Purchase