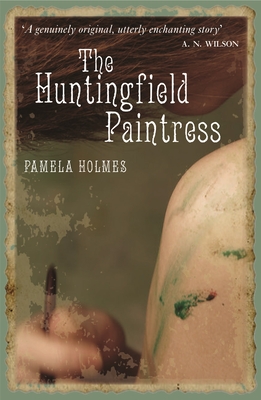 The Huntingfield Paintress (Paperback)
Urbane Publications, 9781910692660, 288pp.
Publication Date: October 1, 2016
* Individual store prices may vary.
Description
Plucky and headstrong Mildred Holland reveled in the eight years she and her husband, the vicar William Holland, spent traveling 1840s Europe, finding inspiration in recording beautiful artistic treasures and collecting exotic artifacts. But William's new posting in a tiny Suffolk village is a world apart, and Mildred finds a life of tea and sympathy dull and stifling in comparison. When a longed-for baby does not arrive, she sinks into despondency and despair. What options exist for a clever, creative woman in such a cosseted environment? A sudden chance encounter fires Mildred's creative imagination, and she embarks on a Herculean task that demands courage and passion. Defying her loving but exasperated husband, and mistrustful locals who suspect her of supernatural powers, Mildred rediscovers her passion and lives again through her dreams of beauty. Inspired by the true story of the real Mildred Holland and the parish church of Huntingfield in Suffolk, the novel is unique, emotive, and beautifully crafted, just like the history that inspired it.
About the Author
Pamela Holmes is the winner of the Jane Austen Short Story Award 2014.
Praise For The Huntingfield Paintress…
"A genuinely original, utterly enchanting story" —A.N.Wilson, author, Victoria: A Life
"A slice of Suffolk history brought beautifully to life." —Esther Freud, author, Hideous Kinky
"This is a quiet, lyrical novel that skillfully represents the constraints placed on middle-class women of the era." —Historical Novel Society
or
Not Currently Available for Direct Purchase