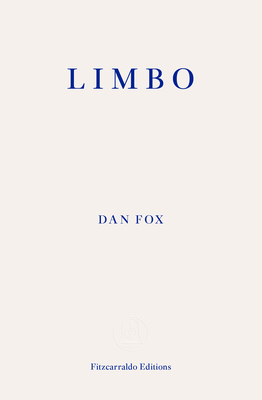 Limbo (Paperback)
Fitzcarraldo Editions, 9781910695807, 200pp.
Publication Date: April 30, 2019
* Individual store prices may vary.
Description
In a world that demands faith in progress and growth, Limbo is a companion for the stuck, the isolated, delayed, stranded and those in the dark. Fusing memoir with a meditation on creative block and a cultural history of limbo, Dan Fox considers the role that fallow periods and states of inbetween play in art and life. Limbo is an essay about getting by when you can't get along, employing a cast of artists, ghosts and sailors - including the author's older brother who, in 1985, left England for good to sail the world - to reflect on the creative, emotional and political consequences of being stuck, and its opposites. From the Headington Shark to radical behavioural experiments, from life aboard a container ship to Sun Ra's cosmology, Limbo argues that there can be no growth without stagnancy, no movement without inactivity, and no progress without refusal.
About the Author
Dan Fox is a writer, musician, filmmaker and editor-at-large of frieze magazine. His first book, Pretentiousness: Why it Matters, was published by Fitzcarraldo Editions in the UK and Coffee House Press in the US in 2016. He is based in New York.