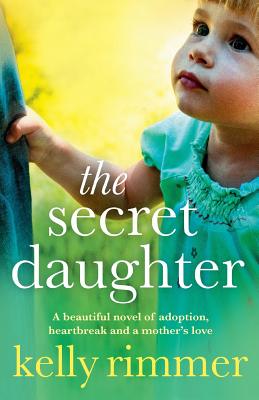 The Secret Daughter (Paperback)
Bookouture, 9781910751084, 306pp.
Publication Date: June 19, 2015
Other Editions of This Title:
Paperback (8/20/2019)
Mass Market (10/27/2020)
* Individual store prices may vary.
Description
'You were adopted'. Three short words and Sabina's life fractures. There would forever be a Before those words, and an After. Pregnant with her own child, Sabina can't understand how a mother could abandon her daughter, or why her parents have kept the past a secret. Determined to find the woman who gave her away, what she discovers will change everything, not just for Sabina, but for the women who have loved her all these years. From the bestselling author of Me Without You comes another touching, beautifully told story about the pain of separation and the enduring strength of love. Find out what readers are saying about Kelly Rimmer: 'This book got under my skin and I think it'd be the same for many other people - You don't need to like romance books, you just need to want to read books that are about people, that have simple but incredibly important stories.' Petit Moi 'I fell in love with this amazing book after the first sentence and would read it all over again. A wonderful mixture of emotions, real love, secrets, laughter and sadness. If you want a gripping and touching story, here it is, read it now ' Sky's Book Corner 'What a heartbreaking, tearful, emotional read with scenes that are traumatising, hilarious and in many more scenes inspiring. A story about how love changes the characters- breaks hearts and at the same time restores faith.' Talking Books Blog.
or
Not Currently Available for Direct Purchase