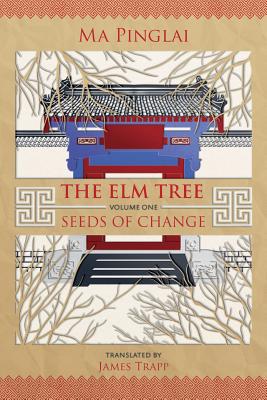 The Elm Tree (Paperback)
Seeds of Change
ACA Publishing Ltd, 9781910760406, 730pp.
Publication Date: October 11, 2018
* Individual store prices may vary.
Description
Will the newest branch of a decaying house be bent or broken by these uncertain times?
It has been six years since China threw off imperial rule, yet Beijing seems largely unchanged. The city is a chaotic, roiling sea of humanity inhabited by merchants, hawkers and street urchins. In the midst of it all, Qi Yuexuan, the sole scion of a distinguished family, lives a life of indolence.
But change is coming. Forces from within and without are becoming increasingly influential, while the new ideas they bring are shaking the foundations of the nation. Reappraising his entrenched values, Qi is torn between tradition and the new order.
The Elm Tree paints an intimate, yet vivid picture of an extraordinary cast of characters associated with the Qi household. It documents a forgotten way of life before it was swept away by the turmoil of foreign occupation and civil war...