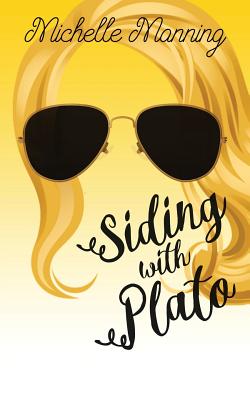 Siding with Plato (Paperback)
Clink Street Publishing, 9781910782385, 268pp.
Publication Date: November 25, 2015
Other Editions of This Title:
Paperback (5/13/2013)
* Individual store prices may vary.
Description
Brooke Aarons can't get to college fast enough. Leaving behind her small town life, she intends to transform herself into a briliant psychologist with no distractions along the way. But when she finds herself on a double date with the school's star football player - and worse, enjoying it - Brooke has to wonder if she's the one who needs her head examined.James Cartwright's easy life, endless bucks, and long line of willing girls should make him a non-starter for Brooke, but as she learns, the psychology behind a bad crush is a whole lot messier of a subject. Maybe Plato was right. Maybe love is a serious mental disease. If so, Brooke doesn't have long to find a cure before James's attention proves to be a terminal condition. Michelle Manning grew up in Southern California, until enrolling in the Walter Cronkite School of Journalism at Arizona State University. She received her B.A. in Journalism in 2010, and worked as an entertainment news reporter in Los Angeles before moving to New York City.