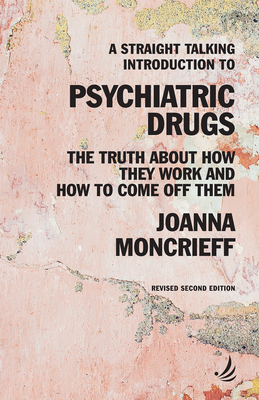 A Straight Talking Introduction to Psychiatric Drugs
The Truth about How They Work and How to Come Off Them
Paperback

* Individual store prices may vary.
Other Editions of This Title:
Paperback (2/23/2013)
Description
In an era when more people are taking psychiatric drugs than ever before, Joanna Moncrieff's explosive book challenges the claims for their mythical powers. Drawing on extensive research, she demonstrates that psychiatric drugs do not 'treat' or 'cure' mental illness by acting on hypothesised chemical imbalances or other abnormalities in the brain. There is no evidence for any of these ideas. Moreover, any relief the drugs may offer from the distress and disturbance of a mental disorder can come at great cost to people's physical health and their ability to function in day-to-day life. And, once on these drugs, coming off them can be very difficult indeed. This book is a wake-up call to the potential damage we are doing to ourselves by relying on chemical cures for human distress. Its clear, concise explanations will enable people to make a fully informed decision about the benefits and harms of these drugs and whether and how to come off them if they so choose.
Pccs Books, 9781910919651, 250pp.
Publication Date: June 15, 2021
About the Author
Joanna Moncrieff is Professor of Critical and Social Psychiatry at University College London, and a consultant psychiatrist at the North East London Foundation Trust. She is one of the founders and the co-chair of the Critical Psychiatry Network. Her research consists principally of a critique of mainstream views about psychiatric drugs. She also writes about the history of drug treatment and about the history, politics and philosophy of psychiatry more generally. She is currently leading UK government-funded research on reducing and discontinuing antipsychotic drug treatment and collaborating on a study to support antidepressant discontinuation. She is the author of numerous papers and several books, including The Bitterest Pills: the troubling story of antipsychotic drugs and The Myth of the Chemical Cure
or
Not Currently Available for Direct Purchase