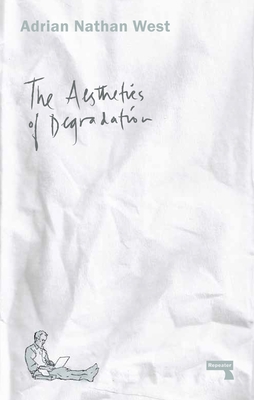 The Aesthetics of Degradation (Paperback)
Repeater, 9781910924181, 300pp.
Publication Date: June 14, 2016
Description
Pornography keeps getting more extreme. Manufacturers, defenders and consumers of porn rely on a mix of wilful ignorance and bad faith to avoid serious discussion. When we do talk about violence against women in the porn world, the debate all too often becomes technical, complicated by legalities and outrage. But what are the moral and psychological consequences of the mercantilization of abuse? In this studied and ruthless examination of the place of pornography in contemporary life, translator and critic Adrian Nathan West treads dangerous literary and social ground, transcending cliches about free expression and the demands of the market to look at the moral discomfort of violent pornography from the perspective of the viewer. Collapsing distinctions between novel, memoir, and essay, this book will not make for light reading. But at its core is an extraordinarily brave and honest concern for the women and men who have been hurt in the name of sexual gratification.
About the Author
West is a novelist, essayist and translator based in Spain. His works have appeared in numerous journals in print and online, including 3: AM, Words Without Borders, The Times Literary Supplement, and The Review of Contemporary Fiction. He has translated books from German, Catalan, and Spanish, as well as short pieces from Portuguese, French, and Italian, by authors ranging from Josef Winkler to Pere Gimferrer to Enrique Vila-Matas, and has worked with a wide array of publishers both small and large, including NYRB Classics. He is also a contributing editor at the online translation journal Asymptote
Advertisement