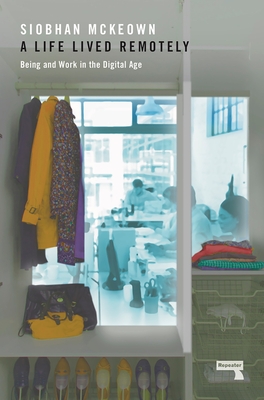 A Life Lived Remotely (Paperback)
Repeater, 9781910924785, 250pp.
Publication Date: March 13, 2018
* Individual store prices may vary.
Description
What happens when we take our lives online? How are we being changed by immersion in the internet? How do we know the difference between work and life when one seems to blend into the other? Part memoir, part theory, A Life Lived Remotely tells the story of a transition to the digital age. It follows the author's journey through remote work, framing it within the exponential growth of the internet and the rapid spread of neoliberalism. It examines how we are being changed by the internet, how we experience that change, and the anxieties and issues that arise. A moment's pause in a world of fast-paced communication, it provides a critical reflection on what it means to come of age along with the internet.
About the Author
Siobhan McKeown is a writer and remote worker based in Whitley Bay in the North-East of England. Since 2010 she has worked online in the tech industry, as a freelancer, a contractor, and as an employee. Through her years working online, she has developed wide-ranging knowledge of the practices of online work, free software and web development. She has travelled extensively, in countries as diverse as Belize, the USA, Portugal, and Thailand, both for work and as a digital nomad. She studied Philosophy at Newcastle-upon-Tyne and Warwick, and Non-Fiction Writing at City University.