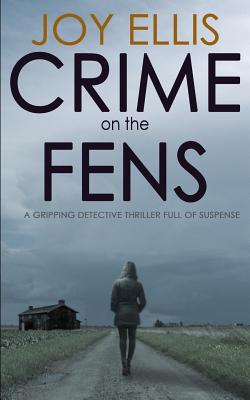 Crime on the Fens (Paperback)
a gripping detective thriller full of suspense
Joffe Books, 9781911021612, 284pp.
Publication Date: June 18, 2016
Other Editions of This Title:
MP3 CD (12/6/2016)
Compact Disc (12/6/2016)
* Individual store prices may vary.
Description
A NEW CRIME THRILLER WITH A COMPELLING DETECTIVE WHO WILL STOP AT NOTHING TO AVENGE HER DAUGHTER THE DETECTIVE DI Nikki Galena: A police detective with nothing left to lose, she's seen a girl die in her arms, and her daughter will never leave the hospital again. She's got tough on the criminals she believes did this to her. Too tough. And now she's been given one final warning: make it work with her new sergeant, DS Joseph Easter, or she's out. HER PARTNER DS Joseph Easter is the squeaky-clean new member of the team. But his nickname "Holy Joe" belies his former life as a soldier. He has an estranged daughter who blames him for everything that went wrong with their family. THEIR ADVERSARY is a ruthless man who holds DI Galena responsible for his terrible disfigurement. THE TOWN is being terrorised by gangs of violent thugs, all wearing identical hideous masks. Then a talented young female student goes missing on the marsh and Nikki and Joseph find themselves joining forces with a master criminal in their efforts to save her. They need to look behind the masks, but when they do, they find something more sinister and deadly than they ever expected . . . THE SETTING The Lincolnshire Fens: great open skies brood over marshes, farmland, and nature reserves. It is not easy terrain for the Fenland Constabulary to police, due to the distances between some of the remote Fen villages, the dangerous and often misty lanes, and the poor telephone coverage. There are still villages where the oldest residents have never set foot outside their own farmland and a visit to the nearest town is a major event. But it has a strange airy beauty to it, and above it all are the biggest skies you've ever seen. DISCOVER YOUR NEXT FAVOURITE MYSTERY SERIES NOW Perfect for fans of Rachel Abbott, Robert Bryndza Mel Sherratt, Angela Marsons or Ruth Rendell CRIME ON THE FENS is the first novel in a gripping new crime fiction series. The next book SHADOW OVER THE FENS will be released very soon. NIKKI GALENA SERIES
Book 1: CRIME ON THE FENS
Book 2: SHADOW OVER THE FENS
Book 3: HUNTED ON THE FENS PRAISE FOR JOY ELLIS: "Joy Ellis's future books will be something to look forward to." Eurocrime.co.uk.