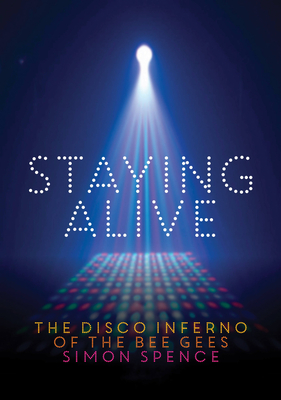 Staying Alive (Paperback)
The Disco Inferno Of The Bee Gees
Jawbone Press, 9781911036272, 288pp.
Publication Date: September 19, 2017
* Individual store prices may vary.
Description
'We didn't know what the film was about. We didn't know there was a conflict of image that could perhaps hurt us later on. It sort of grew, blew out of proportion.' - Barry Gibb
In the late 70s, the Bee Gees spectacularly revived their career and, with their soundtrack to the Saturday Night Fever film, became the biggest disco group in the world. But when the disco boom crashed they went from icons to punch lines overnight. The band was inescapably frozen in time: all long, flowing manes, big teeth, falsettos, medallions, hairy chests, and skintight satin trousers, one finger forever pointing in the air.
The Bee Gees would spend the next forty years trying to convince people there was more to them, growing ever more resentful of their gigantic disco success. 'We'd like to dress "Stayin' Alive" up in a white suit and gold chains and set it on fire,' they said.
Stayin' Alive finally lifts that millstone from around their necks by joyfully reappraising and celebrating their iconic disco era. Taking the reader deep into the excesses of the most hedonistic of music scenes, it tells how three brothers from Manchester transformed themselves into the funkiest white group ever and made the world dance. No longer a guilty pleasure but a national treasure.
About the Author
Simon Spence collaborated with Rolling Stones manager Andrew Loog Oldham on the acclaimed memoirs Stoned (Vintage 2001) and 2Stoned (Vintage 2003), and then wrote his own book about Loog Oldham's legendary Immediate Records (Black Dog 2008). As a journalist Simon has written features on popular culture for many publications, including the NME, The Face, i-D, Dazed & Confused, the Independent, the Japan Times, and the International Herald Tribune. He lives in Manchester with his wife and three children.