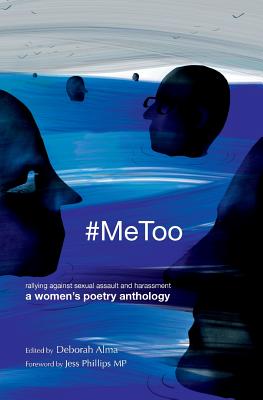 #MeToo
Rallying against sexual assault and harassment - a women's poetry anthology
Paperback

* Individual store prices may vary.
Description
WINNER of The Saboteur Awards Best Anthology of 2018
This book came straight out of a long thread on Deborah Alma's Facebook page in October 2017. Something was released and given a space within social media. Many women felt emboldened by this to share more difficult stories, more details. As a poet, and an editor, it felt natural to Deborah to collect these stories somehow and it was obvious to collect them as poems.
This collection contains mainly previously unpublished work from 80 of our finest poets: Jill Abram, Vasiliki Albedo, Deborah Alma, Jean Atkin, Roberta Beary, Victoria Bennett, Kaddy Benyon, Ama Bolton, Jhilmil Breckenridge, Rachel Buchanan, Jane Burn, Rachel Burns, Cath Campbell, Louisa Campbell, Zelda Chappel, Rachael Clyne, Jane Commane, Meg Cox, Sarah Doyle, Pat Edwards, Alicia Fern ndez, Rona Fitzgerald, Kate Garrett, Kathy Gee, Georgi Gill, Roz Goddard, Linda Goulden, Vicky Hampton, Sue Hardy-Dawson, Deborah Harvey, Ramona Herdman, AM Hill, Clare Hill, Angi Holden, Rhiannon Hooson, Helen Ivory, Sheila Jacob, Sally Jenkinson, Jemima Laing, Gill Lambert, Dorianne Laux, Claire Leavey, Emma Lee, Liz Lefroy, Pippa Little, Mandy Macdonald, Maggie Mackay, Holly Magill, Sabrina Mahfouz, Sarah Miles, Sarah Mnatzaganian, Kim Moore, Abegail Morley, Helen Mort, Katrina Naomi, Lisa Oliver, Michelle Penn, Pascale Petit, Bethany W Pope, clare e potter, Wendy Pratt, Lesley Quayle, Kathleen M. Quinlan, Amy Rainbow, Natalie Rees, Jess Richards, Victoria Richards, Bethany Rivers, Rosie Sandler, Jacqueline Saphra, Elisabeth Sennitt Clough, Emily Sernaker, Emma Simon, Beth Somerford, Ruth Stacey, Judi Sutherland, Angela Topping, Cathy Whittaker, Natalie Whittaker, Stella Wulf.
Fair Acre Press, 9781911048299, 150pp.
Publication Date: March 8, 2018