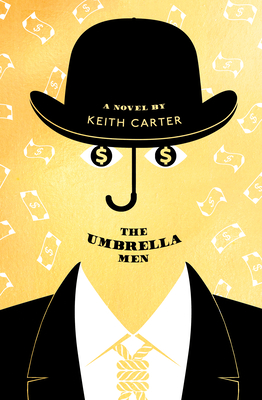 The Umbrella Men (Paperback)
Neem Tree Press, 9781911107101, 466pp.
Publication Date: October 3, 2019
Other Editions of This Title:
Hardcover (4/4/2019)
* Individual store prices may vary.
Description
A witty and acerbic novel for our times about corporate greed, the hubris of bankers, contradictions of the clean energy economy and their unintended consequences on everyday people.

Finance, environmentalism, rare-earth mining and human frailties collide in a complex of flawed motives. We follow Peter Mount, the self-made Chief Executive of a London-based rare-earth mining company as he and his business are buffeted by crisis-torn Royal Bank of Scotland and by his own actions, real and imagined. Meanwhile in Oregon, Amy Tate and her group of local environmental activists do their contradictory part to undermine a component of the green economy, unwittingly super-charged by the Chinese state. The repercussions of events in pristine Oregon are felt in the corporate and financial corridors of New York and London with drastic consequences. This is a deeply involving novel about the current workings of capitalism, miscommunication, causes and unexpected effects, love and survival.

After reading a lot of claustrophobic, navel-gazing books, it is refreshing to pick up The Umbrella Men -- Rich, immersive novel of the type that really isn't seen much these days...what makes this book so readable and likeable are the well formed characters whose lives are disrupted personally and professionally by machinations of those in power. Netgalley reviewer

A witty, globally-scoped expos of corporate greed and environmentalism told through an absorbing character-rich tale... Astute on the personal, environmental and financial butterfly effects of capitalism, this expansive novel is packed with surprises and reveals the complex and often contradictory interplay between human and economic forces. Joanne Owen, Love Reading UK.
or
Not Currently Available for Direct Purchase