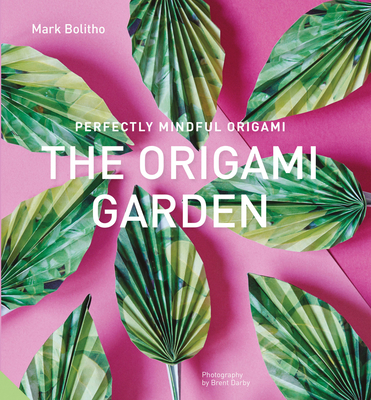 Perfectly Mindful Origami - The Origami Garden (Paperback)
Jacqui Small, 9781911127109, 128pp.
Publication Date: April 20, 2017
Other Editions of This Title:
Paperback (4/19/2018)
* Individual store prices may vary.
Description
Origami expert Mark Bolitho explains how to make perfectly formed origami objects that are pleasing to fold and make. As digital downtime becomes a constant quest in our fast-paced lives, the idea of contemplative, sloothing arts and crafts is undergoing a serious revival. Each title contains 32 pages of origami paper so that you can try out these mindful projects for yourself.
The Origami Garden divides into sections on Flowers and Plants (easy roses, cactus and pot, lilies and water lilies and many other flowers and foliage), Fruit and Vegetables (mushrooms, strawberries, pineapple, pears and chilli pepper) and Garden Life (birds, butterfly and frog).
About the Author
MARK BOLITHO is a world renowned origami artist. Since 2004 he has worked full time as an origami designer. He has written several books, and produced many origami models for advertising and design projects. His work has taken him around the world. He is presently General Secretary of the British Origami Society.
Praise For Perfectly Mindful Origami - The Origami Garden…
"The Origami Garden is designed to transport you to a botanical paradise"
- PaperCrafter
"Whether you're an origami beginner or looking for a more complex challenge, [this book] will exercise and de-clutter your mind, as well as creating beautiful papercrafts!"
- Craft Focus magazine
"Splendid, fun, imaginative 3-D designs"
- Susan Janes, The PaperCraft Post blog