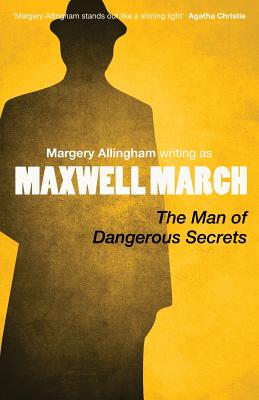 The Man of Dangerous Secrets (Paperback)
Ipso Books, 9781911295907, 304pp.
Publication Date: September 20, 2017
* Individual store prices may vary.
Description
He was haunted by the face of a girl, a girl lovely beyond all imagining, with stark terror in her wide grey eyes. Robin Grey is Scotland Yard's inside man - handling matters requiring a delicacy, integrity, and secrecy outside the jurisdiction of regular government offices. He is a man of details, of observation, and of intuition. While lurking about Waterloo station on a mission for the Foreign Office, Grey's interest is piqued by a suspicious looking character. Tailing him, Grey catches the man shove a fellow passenger onto the train tracks. Rushing to intervene, Robin Grey never stops to think that saving the victim might ensnare him in the same sinister plot. Heiress Jennifer Fern is cursed: tragic accidents have claimed two past fianc's, and she would have lost a third had it not been for Robin Grey's heroic actions. Terrorised by the torment that stalks her, Grey is drawn to this young woman and feels honour-bound to help her. Tempting fate, he goes undercover to solve this deadly mystery. But if loving Miss Jennifer Fern means certain death, can Grey protect her, and his own heart, before history repeats itself?