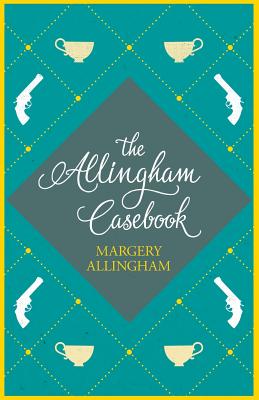 The Allingham Casebook (Paperback)
A Collection of Witty Short Stories
Ipso Books, 9781911295969, 270pp.
Publication Date: May 12, 2017
* Individual store prices may vary.
Description
Eighteen delightful mysteries from the Queen of Crime, guaranteed to baffle the most ingenious of armchair detectives - and even, at times, the imperturbable Albert Campion himself. Enjoy Margery Allingham at her witty best as she spins delicious tales of high-risk heists and domestic deceptions in this exquisite short story collection. Reviews 'A perfectly splendid collection of short stories, richly imbred with that unique flavour Miss Allingham distilled so well' - H. R. F. Keating 'Margery Allingham stands out like a shining light. And she has another quality, not usually associated with crime stories, elegance.' - Agatha Christie 'My very favourite of the four Queens of Crime is Allingham.' - J. K. Rowling.
About the Author
Margery Allingham was born in Ealing, London in 1904 to a family immersed in literature. Her first novel, Blackkerchief Dick, was published in 1923 when she was 19. Her first work of detective fiction was a serialized story published by the Daily Express in 1927. Entitled The White Cottage Mystery, it contained atypical themes for a woman writer of the era. Her breakthrough occurred in 1929 with the publication of The Crime at Black Dudley. This introduced Albert Campion, albeit originally as a minor character. He returned in Mystery Mile, thanks in part to pressure from her American publishers, much taken with the character. Campion proved so successful that Allingham made him the centrepiece of another 17 novels and over 20 short stories, continuing into the 1960s.
or
Not Currently Available for Direct Purchase