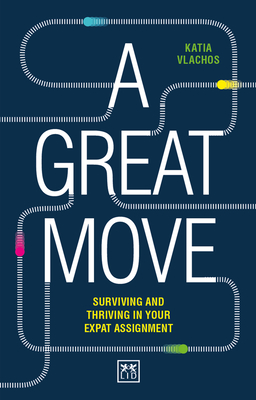 A Great Move (Paperback)
Surviving and Thriving in Your Expat Assignment
Lid Publishing, 9781911498605, 234pp.
Publication Date: September 18, 2018
* Individual store prices may vary.
Description
In 2017, there were 57 million expatriates worldwide. While the number of corporate expat assignments is growing steadily, these assignments are expensive and fail all too often for avoidable reasons. Many expats move with minimal preparation, have unrealistic expectations and are left with insufficient resources to deal with the practical and emotional implications of a move. The result: failed moves, stressed families and damaged careers. Author Katia Vlachos strongly believes that these professional and personal expat assignment failures are avoidable -- with careful forethought and planning. In A Great Move, Vlachos provides a systematic, step-by-step guide for deciding, planning and carrying out any international move.
About the Author
Katia's professional background is in policy analysis. She holds a Master's Degree from the Kennedy School of Government at Harvard and a Ph.D. from the RAND Corporation. Katia is a seasoned expat herself, having lived in eight cities, seven countries and three continents in the past 20 years, and currently lives in Zurich, Switzerland.