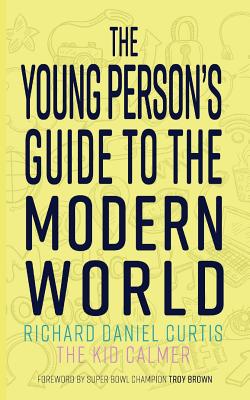 The Young Person's Guide to the Modern World
Paperback

* Individual store prices may vary.
Description
Finding your way in the 21st Century is not an easy ride, there are so many things out there that your parents never had to deal with, it's hard to find someone to understand. There are pressures put on you from your parents, from school, from your friends and it can feel overwhelming and frustrating.
Technology is fantastic, but every so often you end up having to unpick a mess on social media. Sometimes it is easier to retreat to your room and escape the world, but even then you don't get left alone.
Life in the modern world is great when it's all going well, but at the same time it is a bit scary and you wish you knew what to do about some of the concerns you have.
That's why I wrote The Young Person's Guide for the Modern World. I originally wrote a book just for parents, but then I realised that it would be far better to talk to you directly. So I rewrote my book for you.
I start by explaining to you the changes that are happening in your brain as you approach adulthood and why these are important to helping you find your own identity. Most of the book is then devoted to going through the different aspects of life, from gender identity and sexuality, to gangs, to drugs, to social media and technology. I give you information on the risks related to each to help you to make easier decisions. Finally I talk to you about the world that you will see in the next 20-30 years, getting you to think about the ways you can prepare for the technology that's just around the corner.
Want your parent to understand all of these pressures on you? Why not get them to buy The Parent's Guide to the Modern World.
Clink Street Publishing, 9781911525417, 120pp.
Publication Date: March 30, 2017
or
Not Currently Available for Direct Purchase