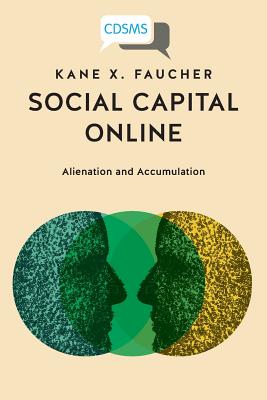 Social Capital Online
Alienation and Accumulation (Critical Digital and Social Media Studies)
Paperback

* Individual store prices may vary.
Description
What is 'social capital'? The enormous positivity surrounding it conceals the instrumental economic rationality underpinning the notion as corporations silently sell consumer data for profit. Status chasing is just one aspect of a process of transforming qualitative aspects of social interactions into quantifiable metrics for easier processing, prediction, and behavioural shaping.
A work of critical media studies, Social Capital Online examines the idea within the new 'network spectacle' of digital capitalism via the ideas of Marx, Veblen, Debord, Baudrillard and Deleuze. Explaining how such phenomena as online narcissism and aggression arise, Faucher offers a new theoretical understanding of how the spectacularisation of online activity perfectly aligns with the value system of neoliberalism and its data worship. Even so, at the centre of all, lie familiar ideas - alienation and accumulation - new conceptions of which he argues are vital for understanding today's digital society.
University of Westminster Press, 9781911534563, 194pp.
Publication Date: June 14, 2018