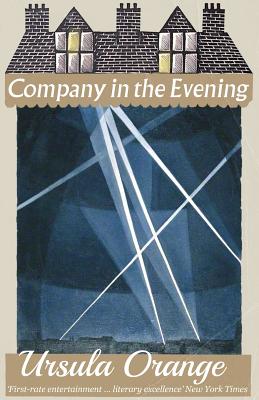 Company in the Evening
Paperback

* Individual store prices may vary.
Description
Of all the unhappiness my divorce has brought upon me, loneliness has never been in the least a part. Lack of company in the evening is to me an absolute luxury.
Thus does Vicky, a young divorc e in London with a small daughter to support, reassure herself.
But as the plucky courage of the early days of World War II gives way to the fatigue and deprivations of its middle, company in the evening is just what she gets. To the chagrin of her housekeeper, Vicky agrees to take in a pregnant, widowed sister-in-law ("Talking to her is like walking through a bog--squash, squash, squash--never, just never do you really crunch on to anything solid"). As she is adapting to this change and the tensions it creates, and dealing with an impossible client at work at a literary agency, she happens to meet ex-husband Raymond one night ...
Told in a first-person confessional style ahead of its time, and featuring Ursula Orange's trademark humour, Company in the Evening is a charming evocation of wartime life, snobbishness in many forms, and the difficulties of being a woman on her own.
"Delightfully entertaining ... good portraits add considerably to its attractiveness. Light reading of the most enjoyable kind." Sunday Times
"Brilliant portraiture. Crisp writing. Human understanding. Really excellent light reading." Sunday Graphic
Dean Street Press, 9781911579298, 238pp.
Publication Date: March 20, 2017