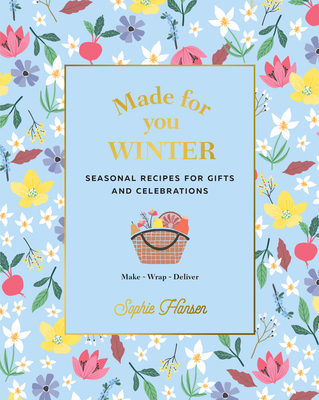 Made for You (Hardcover)
Winter: Recipes for gifts and celebrations
Murdoch Books, 9781911632825, 80pp.
Publication Date: October 20, 2020
* Individual store prices may vary.
Description
A fresh and giftable book for Winter, packed with deliciously seasonal recipes for sharing and celebrating, set against a backdrop of stunning landscapes and natural beauty. There are also ideas for how best to cook, pack and drop off a food package for someone who may be celebrating an exciting milestone, moving house, busy with a newborn baby, recovering from illness, grieving, or simply in need of love and comfort. Inspiring practical tips and wonderful stories make these the perfect gift - because nothing says "I love you and I'm here" better than food you've taken the time to make, wrap and deliver.
About the Author
Born and raised in Sydney, now living with her family on their deer farm in New South Wales, Sophie Hansen trained in journalism and has more than 20 years' experience as a features writer. She has contributed to Australian Country Style and Outback magazines; she was an editor for Slow Food International's English website, and in 2013 she set up her blog, Local is Lovely. Sophie has been awarded Australian Rural Woman of the Year in recognition of her commitment to rural communities.