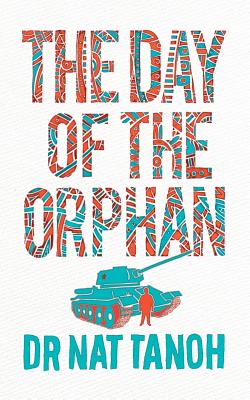 The Day of the Orphan (Paperback)
Acorn Independent Press, 9781912145560, 370pp.
Publication Date: May 25, 2018
* Individual store prices may vary.
Description
Like many eighteen-year-old boys, Saga's prime concerns are: listening to music his mum calls "hop-hip," learning about girls from his suave best mate Ibrahim, and making sure his considerable tummy is well-fed. In his affluent, liberal and relatively protected suburb life is pretty good, especially when his mum's special peanut soup is on the table.
However, in Africa, childhoods can be snatched in an instant, especially when you live in a dictatorship. When his friends and family are dragged into the conflict, he is given no choice. Chubby Saga becomes an unlikely revolutionary, but these are very dangerous times. Their violent President Brewman has built their country on fear and even he, himself, is terrified. Spies, traps and double-dealings lie everywhere. Can one happy-go-lucky schoolboy really stand up to a murderous regime? How long can he stay one step ahead of the Zombie soldiers that will do anything to stop him?
This thought-provoking coming of age story touches on many of Africa's biggest problems today.