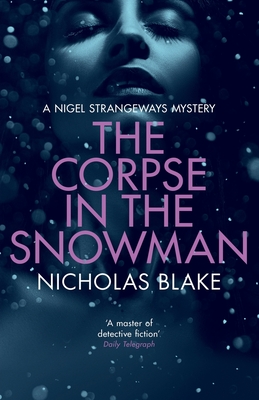 The Corpse in the Snowman (Paperback)
Ipso Books, 9781912194247, 276pp.
Publication Date: January 9, 2018
* Individual store prices may vary.
Description
Sex. Money. Drugs. Take your choice. In middle of a cold snap, with snow swirling round the imposing Easterham Manor, Nigel and Georgia Strangeways enter the warmth of the Victorian estate. But upon their arrival, the couple quickly learn that all is not as cozy as it seems. The whole house is pervaded by a sense of foreboding: a room is haunted, the cat is possessed, and the specter of the enigmatic Elizabeth Restorick looms. Confounded by the guests' strange reactions to the very mention of Elizabeth's name, Nigel never gets the chance to form his own opinion of the young woman. The next morning, Elizabeth Restorick is found hanged and naked in her room, a hint of a smile playing on her painted lips. Could her apparent suicide be more than just that? Would this beautiful girl, sensuous, compassionate, full of vitality, have taken her own life? Or did someone take it from her? With too many loose ends to count, planted evidence, and motives mounting, Nigel must delve into Miss Restorick's colourful past to solve this tragic mystery.
or
Not Currently Available for Direct Purchase