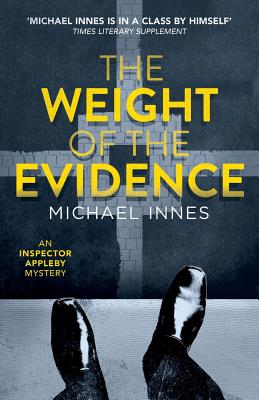 The Weight of the Evidence (Inspector Appleby Mysteries #8) (Paperback)
Ipso Books, 9781912194407, 286pp.
Publication Date: February 15, 2018
Other Editions of This Title:
Compact Disc (8/6/2019)
Paperback (9/23/2008)
MP3 CD (7/26/2016)
* Individual store prices may vary.
Description
Nesfield University has awoken to a bizarre discovery: Professor Pluckrose is dead, apparently struck down by a falling meteorite. Inspector Appleby is called and it soon becomes clear that the meteorite didn't fall from the sky, but from the tower looming above a courtyard in which the Professor routinely took his breaks.Was Pluckrose's death an unfortunate accident? Or is there a murderer lurking in Nesfield's hallowed halls?Navigating the competing accounts of rival academics, each with their own motivations, agendas and egos, Appleby struggles to join the dots. And when every conversation unveils a new suspect Appleby feels the truth slipping further and further from his grasp.Drawn in to the suffocating world of university jealousies and obsessions, will Appleby reveal the truth... or has he finally met his intellectual match?