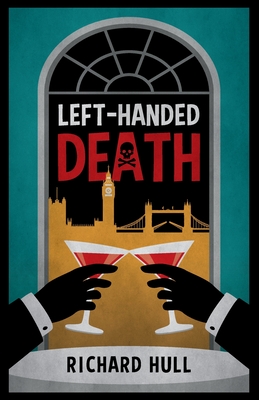 Left-Handed Death (Paperback)
Agora Books, 9781912194421, 218pp.
Publication Date: November 13, 2019
* Individual store prices may vary.
Description
His pen scratched the paper slowly, "I murd - I say, how do you spell 'murdered'?"

Shergold Engineering Company has come into a bit of financial trouble. And it seems the Ministry-sent Barry Foster might just have something to do with it.

The company directors, Arthur Shergold and Guy Reeves, decide Foster must be stopped, and when Reeves confesses to the murder, it's surely an open-and-shut case.

But as Detective Hardwick looks closer at the confession, he's not so sure Reeves is their man.

Filled with comic wit and an ingenious plot, Left-Handed Death is a classic Richard Hull crime not to be missed.



Left-Handed Death was first published in 1946.