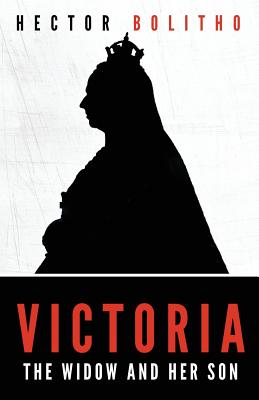 Victoria, The Widow and Her Son (Paperback)
Ipso Books, 9781912194490, 438pp.
Publication Date: March 21, 2018
* Individual store prices may vary.
Description
'All these books are interesting, but they have a common fault. The books about King Edward are written at the expense of the Queen and the books about the Queen at the expense of King Edward.' In this biography, Hector Bolitho attempts to rectify a glaring problem in previous accounts of Queen Victoria and King Edward. Here he paints a fascinating portrait of the life of the two monarchs, focusing on how their relationship struggled and changed after the death of Victoria's beloved Prince Consort. Victoria and Edward are here given equal attention, viewed as distinct individuals with their own motivations and flaws, without bias, or retrospective judgement. The narrative begins in 1861 with the death of Albert and Queen Victoria's inconsolable grief at the loss of her love. As Victoria's mourning begins to impact her rule, young Edward is torn between his youthful, pleasure-seeking nature and his duties as heir to the throne. Bolitho's illustrates, in gripping and absorbing style, the latter part of Victoria's rule - highlighting the tumultuous relationship between a grieving widow and her unruly son. Victoria and Edward are presented as people, not only monarchs. Under Bolitho's sympathetic eye two giants of British history are, finally, rendered human.