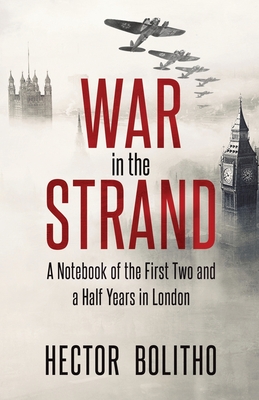 War in the Strand (Paperback)
A Notebook of the First Two and a Half Years in London
Agora Books, 9781912194926, 324pp.
Publication Date: November 1, 2018
* Individual store prices may vary.
Description
During the first season of bombing many of my papers were burned, including the pages of my diary describing the spring and early summer of 1940.
What remains of those papers is an intimate, honest, and heartfelt account of London at the dawn of WWII.
War in the Strand is esteemed historian Hector Bolitho's own candid and moving diary of wartime London. From food rationing and blaring air raid sirens to watching from the Savoy as bombs fell nearby, Bolitho brings the harrowing events to life with precision and charm.
Unflinching and introspective, Bolitho captures the fear, the disbelief, the loneliness of the early days of wartime London. But also the hope, the courage, and the resilience of the city's people: to survive, to live, to flourish.
War in the Strand was first published in 1942.