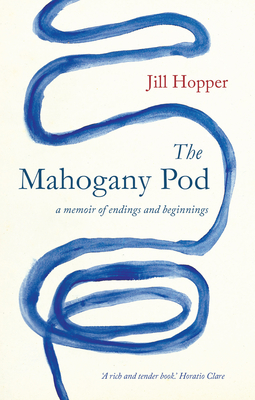 The Mahogany Pod
A Memoir of Endings and Beginnings
Hardcover

* Individual store prices may vary.
Description
The Mahogany Pod is a moving portrayal of a joyful love affair that was cut short by a terminal illness after just one exhilarating year - and an inspirational account of vulnerability, reconciliation and learning to live fully after loss.
"Gorgeous ... her narrative packs a world of feeling within it, rendering a poignant look at how love can unfold even amid immense loss." Publishers Weekly, starred review"A work of literature: beautifully written, meticulously structured and heart-rending." Guardian
What if you knew from the beginning how your relationship was going to end?
When Jill Hopper first met Arif, they were living in a shared house on the island of Osney in Oxford, on the River Thames. Surrounded by willow trees, birds and reflections, it was an idyllic home. But no sooner had they begun to fall in love than Arif was given the news that he had only a few months to live.
Everyone told Jill to walk away, but she was already in too deep. Years later, Jill rediscovers Arif's parting gift--an African seedpod--and finally sets out to trace the elusive patterns that shaped their relationship.The Mahogany Pod is a tender and vital account of what it means to live, and love, fully.
Saraband, 9781912235933, 288pp.
Publication Date: May 10, 2022
About the Author
Jill Hopper is a freelance journalist and writer and a former magazine editor. A member of writers' collective 26 Characters, she has taken part in projects with London's Imperial War Museum, Wildlife Trusts, and the Bloomsbury Festival. Jill lives in London with her husband and son.