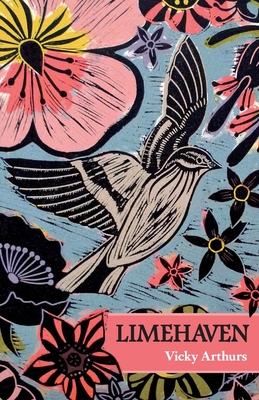 Limehaven
Poems for my grandparents
Paperback

* Individual store prices may vary.
Description
"Joyous... There is a gorgeous childlike voice to these poems..." (Robin Houghton, Envoi)
This evocative poetry collection celebrates the bond between young and old, capturing time spent together and wonders shared. Inspired by childhood memories of her grandparents, Vicky Arthurs' vivid poems explore themes of love, war, nature and innocence. Some poems are seen through the eyes of a child, while others are remembrances and reimaginings of her grandparents' lives. Written with warmth and charm, this poetic family memoir pays tribute to a generation who lived through two World Wars. The book includes delightful title illustrations by British printmaker Kate Heiss.
More praise for Limehaven:
"The best debut collection I've read in ages...delightful, nostalgic..." (Elaine Cusack, Culture, The Journal)
"Affectionate, poignant and compelling..." (Susan Elkin, The School Librarian)
"Powerful, emotive and personal..." (Living North)
"Arthurs' gift for tenderness... is so powerfully demonstrated in this collection." (Paul Blake, Brittle Star)
"Beautifully presented..." (Mslexia: Indie Presses)
Cedarbird, 9781912340002, 82pp.
Publication Date: September 26, 2017